Cake Flavors:
All cakes are made from scratch, never cake mixes, and with the best possible ingredients.
You will taste the difference!
Vanilla
Chocolate Fudge
Lemon Poppy Seed
Apple Spice
Hazelnut
Almond
Coconut
Banana
Carrot with pineapple
Lemon Buttermilk
Orange
Red Velvet
These cakes can be specialized with additions such as walnuts.
Other recipes available on special request.
Berry and Fruit Filling Flavors:
Delicious all-fruit preserves
Raspberry
Marionberry
Huckleberry*
Blueberry
Apricot
Strawberry
Tropical fruits (pineapple, mango, papaya)*
Pastry Cream Filling Flavors:
Cream fillings are made with
the best whipped cream and cream cheese to stabilize
Vanilla
Any berry or fruit cream
Liqueurs such as Irish Cream, Amaretto, Grand Marnier, Hazelnut, etc.*
Chocolate Cream
Coffee Cream
Mocha Cream
Orange Cream
Lemon Cream
Fruit Curd Fillings
Curd fillings are made with fresh fruit juice for intensely delicious flavor.
Lemon
Orange
Lime
Tropical Fruit*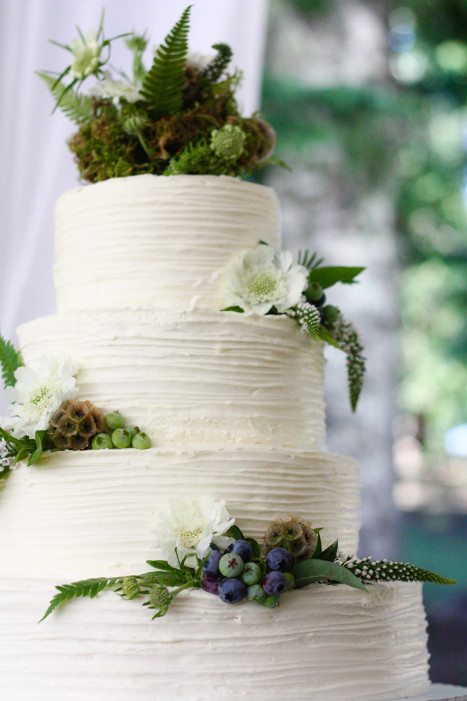 The Icing on the Cake!
Light Cream Icing
Pam's specialty icing made with whipped cream, available in vanilla
or any of the flavors listed under "Pastry Cream Fillings"
The most popular icing of all.
Chocolate Ganache
Rich, dark chocolate or silky white chocolate
for die-hard chocolate lovers!
Buttercream Flavors:
Classic French Buttercream made with the best butter and eggs.
Vanilla
Chocolate
Lemon
Orange
Tropical Fruit*
Maple*
Coconut
Liqueurs (Grand Marnier, Amaretto, Irish Cream, etc.)*
Cappuccino
*Additional charge may apply
Special gourmet selections also available:
marble cakes, checkerboard cakes, Italian Meringue, and Mascarpone icing or filling.
Cheesecakes:
Crusts made with shortbread, nuts or chocolate add flavor
and dimension to classic cheesecake. Cheesecakes are ten inch and serve 20-24.
Classic New York Style
Double Chocolate
Mocha
Cappuccino
Orange Chocolate marble
Chocolate Chip
Pumpkin
Fresh Berry Swirl
Lemon
Tarts:
Lemon
Fresh Fruit (in season only)
Chocolate
Pies:
Pam's prize-winning pie is the best you will ever eat! 9" pies serve six.
"Slab" pies are available. They serve 20-24.
Orchard Apple
Bosc Pear
Old Fashioned Blueberry
"Summer Dreamin'" Mixed Berry
Rhuberry

(Rhubarb with strawberries, raspberries or blueberries)

Mt. Hood Blackberry
Oregon Marionberry
Orchard Peach
Garden Fresh Pumpkin
Fruit Cobblers:
Fresh strawberry shortcake is also offered, as well as gluten-free cakes and desserts.
Please call for information about availability and to set up a consultation!
Like Fleur Cakes on Facebook and follow the lastest updates!